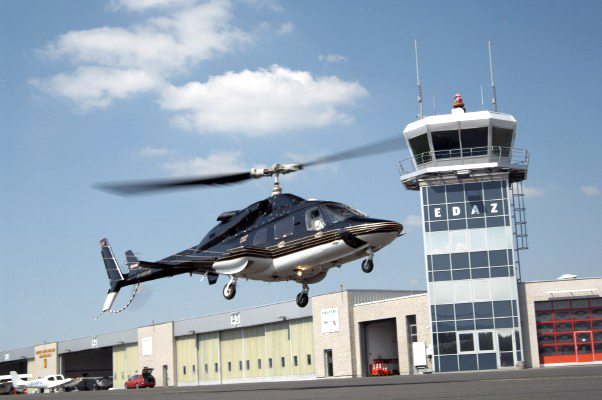 In Schönhagen you have the opportunity to learn everything there is to know about helicopters. Experience for yourself the unique feeling of flying weightlessly over land and water.
Take off by helicopter for a round trip over the many lakes of Brandenburg, or discover Potsdam or Berlin from a bird's-eye view.
A round trip by helicopter is always a special experience.
HFD Hubschrauber & Flugzeugdienst GmbH
Telephone +49 33731 14055
Fax +49 33731 15058

Sky Heli GmbH
Telephone +49 33731 70299 0
Fax +49 33731 70299 20