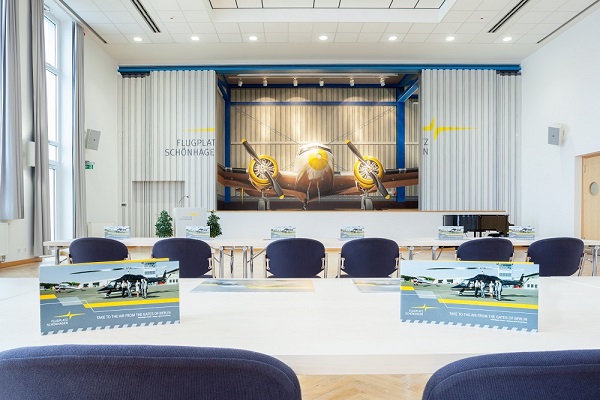 Are you looking for seminar rooms in a really unusual location? Then you have come to the right place!

We can provide diverse seminar and function rooms for up to 300 people, including all necessary equipment, such as our 10,000 lumen high power beamer.
The 270 m² Elly Beinhorn Hall has a 33 m² stage with separate artists' access and a high-end sound system.
In addition, there are light-flooded seminar rooms available from ca. 40 m² to 90 m² for 12 to 50 people. All seminar rooms are equipped with WLAN, all media connections, carpets and locking systems.
There are parking spaces directly in front of the Events and Conference Centre.