Hot-air Ballon Trips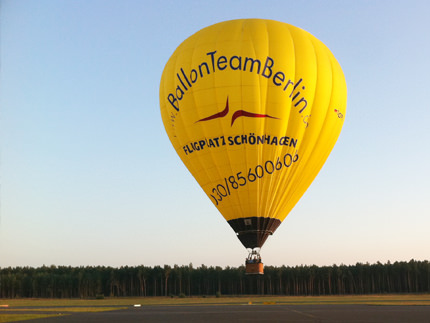 Hot-air ballooning is flying in its most romantic, original form. Breathtaking panoramas provide a view across never before seen cloud formations and landscapes. Succumb to the magic of drifting along and lift off in a hot-air balloon from Schönhagen.
Depending on the season, the early launch is usually after sunrise. In the evening launches take place 2-3 hours before sunset. Only when weather conditions are unfavourable, e.g. strong wind or rain will launches not take place.
Ballon Team Berlin
Telefon +49 30 85600 606
Fax +49 30 8554 089

Flugschule "Hans Grade" GmbH
Telefon +49 33731 17062
Fax +49 33731 13137