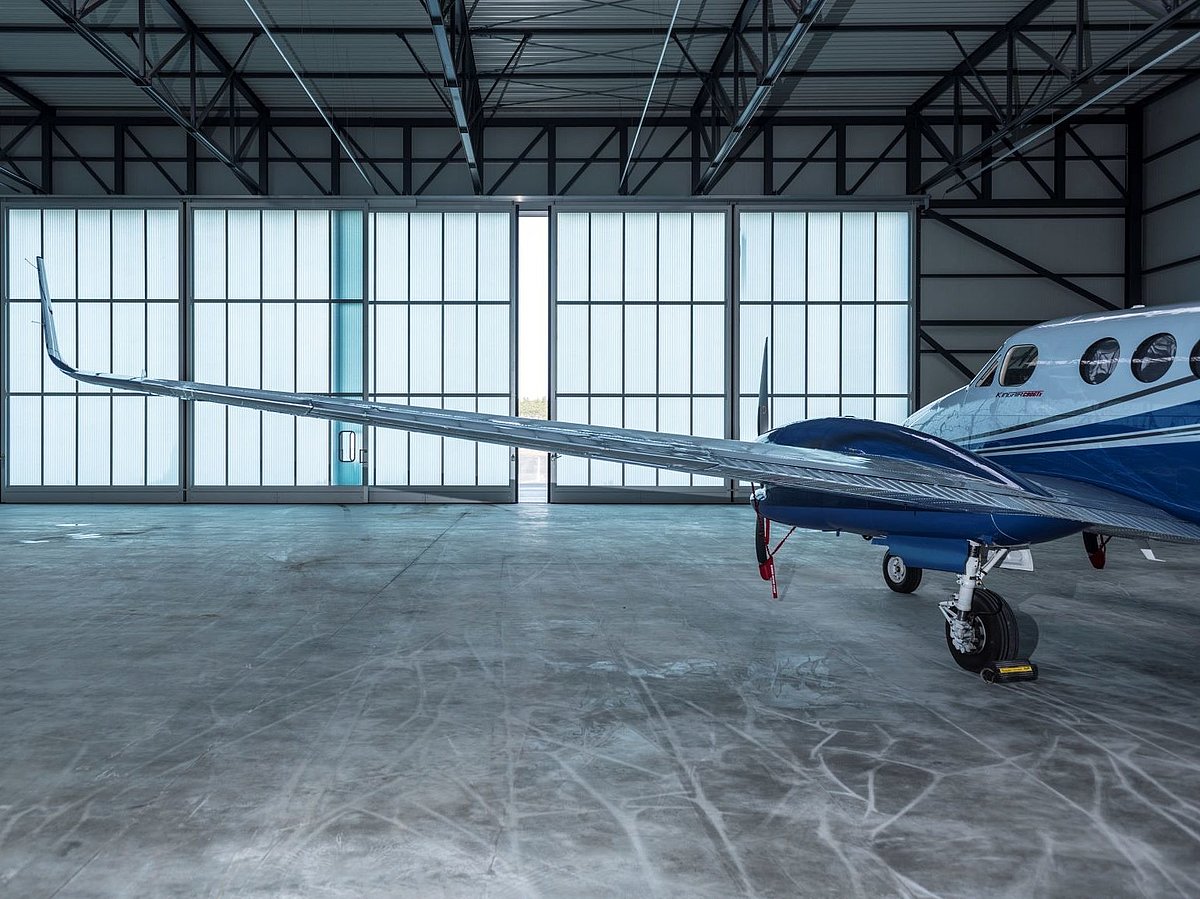 There are different types of aircraft hangars available to station your aircraft here in Schönhagen:
Hangar O is a hangar with 128 x 25 m in size where your aircraft will be moved from our staff in and out of the hagar (fee based). Also in Hangar G, a hangar for Jets the aircrafts are moved from our staff.
The last parking spaces for aircraft up to 14 t MTOM (jet/turboprop) are still available in our hall M (see photo)! This hall has a usable area of ​​2,230 m², a door height of 7.50 m and it is fully insulated.
Our Hangars I, V and X provide space on eight electrically operated turntables. That enables you to operate your plane absolutely flexible and independent.
Currently there are about 190 aircraft permanently based at Schönhagen Airport.
For free hangar spaces for microlites, please contact our Schönhagen Aerial Sports Club - Luftsportclub Schönhagen.
For space in our hangar please give us a call or write an E-Mail. We will be pleased to inform you about available parking possibilities for your aircraft:
Telephone +49 33731 305-21
e-mail info@edaz.de
For our daily guests we provide sufficient positions with tie-down possitilies on the apron area. Jets might use eight special parking spaces.